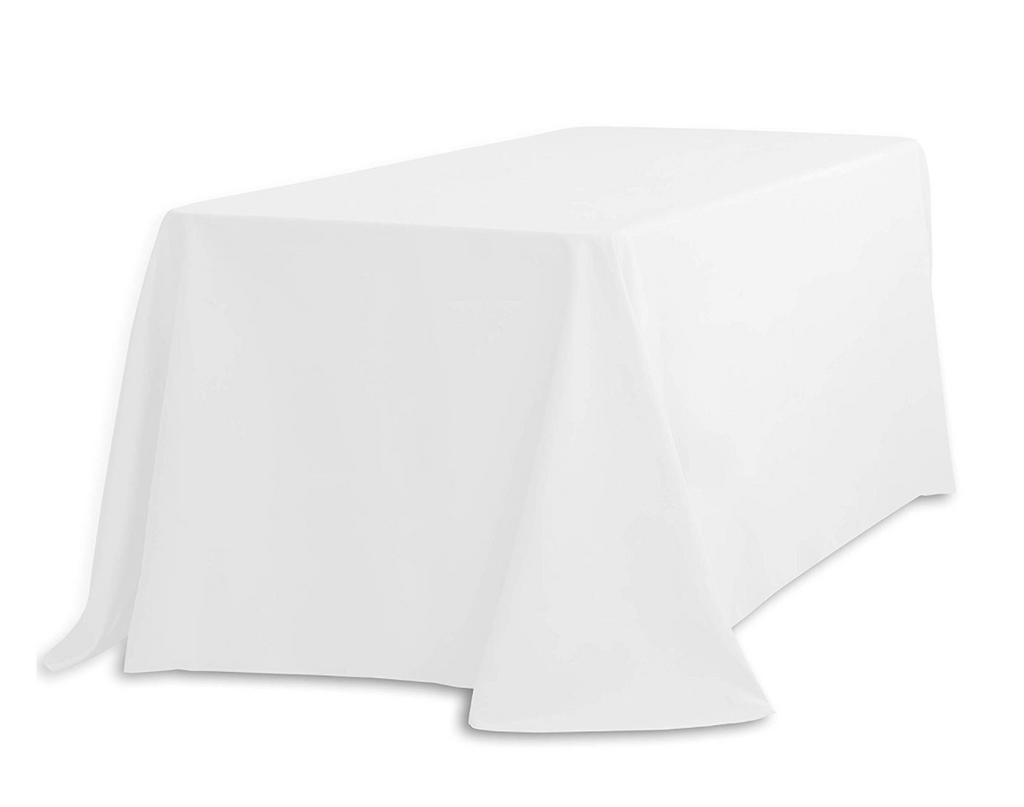 Tablecloth - Rectangle Linen 90"x132"
Poly tablecloth for 6' rectangle. Highly recommend renting with tableskirts for a polished, finished look. 
Please note these tablecloths are for guest tables, head table and gift table use only and cannot be used for catering tables (buffet, serving tables, etc.) as caterers often burn small holes in the linens. We then have to charge you for the full replacement cost. Please make arrangements with your caterer to supply your buffet table linens. 
Details: 90"x132 floor length with rounded corners. 
Available in white. Pretty sheen and soft to the touch.